Contracts in both English and
Dutch languages
Founding Companies and Holdings in The Netherlands
New market openings in the Netherlands, USA, China
Direct and indirect legal support within Italy, The Netherlands and Spain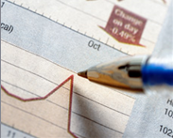 Company Start-ups
Company grown-ups
Develop and writing of a Business plan
Finance (relations with banks)
New market openings (in The Netherlands, Italy, Spain,  China and USA).
Contracts
Labor Law
M&A
Due diligence
Patent law
Staff research and selection
in The Netherlands and Italy
Research and selection of suppliers
Communication
Marketing
Tax advice also regarding the purchase, management and sale of real estate in
Italy and The Netherlands.
Analysis and identification of "tax reduction areas" in Italy, in order to
obtain tax benefits and facilities in accessing European funds.
Defending our clients and their rights is our priority. Listen to our clients and translate their need not only on paper, but also and moreover help them to develop and reach a concrete result